Mindspark Inc is committed to developing, marketing and promoting sensible technology that:
has a clean design avoiding superfluous bells and whistles

functions with minimal need for internet connectivity

is energy-efficient and can be powered by renewable sources

respects the privacy of personal data
enhances personal and technological self-sufficiency and wellbeing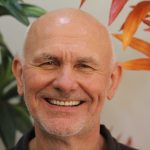 BS Electrical Engineering, University of Michigan

MS Bioengineering, University of Michigan
Humphrey Products, Kalamazoo MI (electro-pneumatic devices)

Gelman Instruments, Ann Arbor MI (biotech instrumentation)

Massachusetts General Hospital, Boston MA (custom research instrumentation)

Environics Adaptive Technology, Newton MA (test instrumentation)

Mindspark Inc, Newton MA (industrial automation, custom hardware/software, apps)
analog/digital hardware design
small-scale robotics

hardware/software UI design

Android/iOS app design

Visual Studio, C++, Java, Python, B4X
Database design
Cloud integration
Creating. Anything.
World travel (especially Asia)
Wandering anywhere with Poynterra Trekker
EV's (Tesla Model 3 and FSD Beta)
Rocketry (SpaceX)
AI and the future of our workforce
Musical instruments (guitar, violin)
Shortwave radios
Lake kayaking (Oru kayak)
Read my Substack (Mumbling Old Man)!